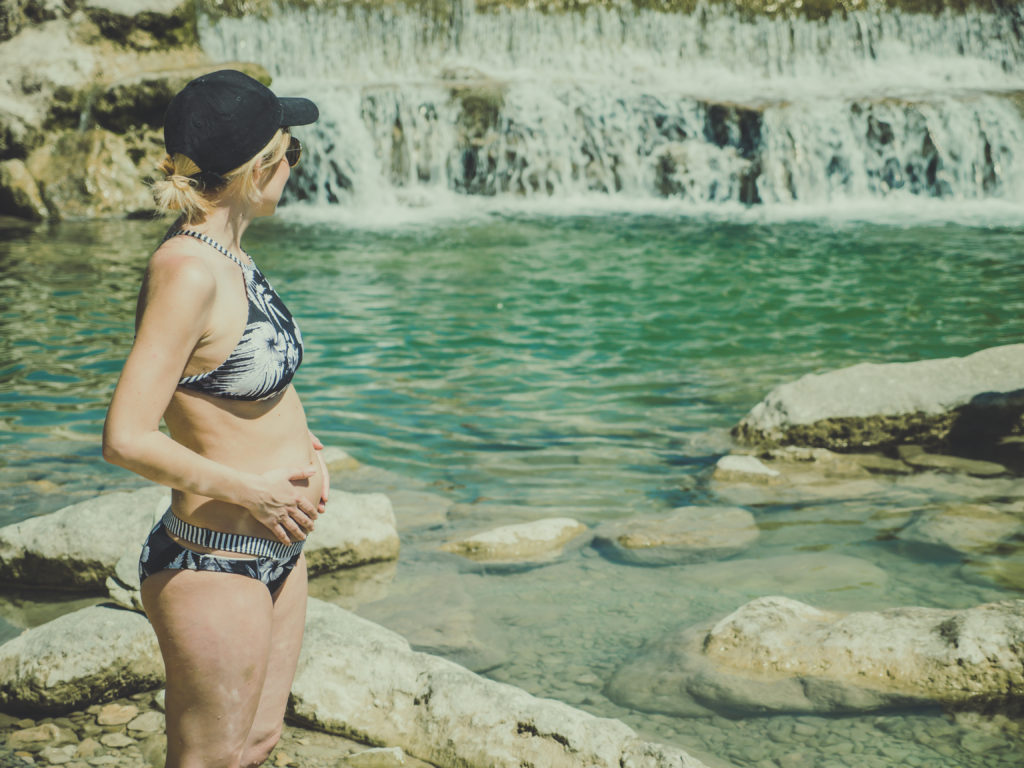 One of my favorite things to do on sunny, warm weekends in Austin, TX is to explore the surrounding pockets of nature. It's hard to feel as landlocked as we actually are here in Central Texas when there are swimming holes at every turn. The Barton Creek Greenbelt has tons of great options to park yourself for a day of sun n' fun!
The Hill of Life Trail is arguably one of the best spots on the Greenbelt. It's about a ten to fifteen minute rocky hike or two minute bike down the trail to a lush mini waterfall surrounded by juniper and oak trees. We always bring backpacks with snacks and towels and park it just across the creek on a little bank among the shade of the trees. I find it's best to get there early because as the day wares on it can get pretty crowded and the sun can be mighty fierce. Dogs and children are welcome!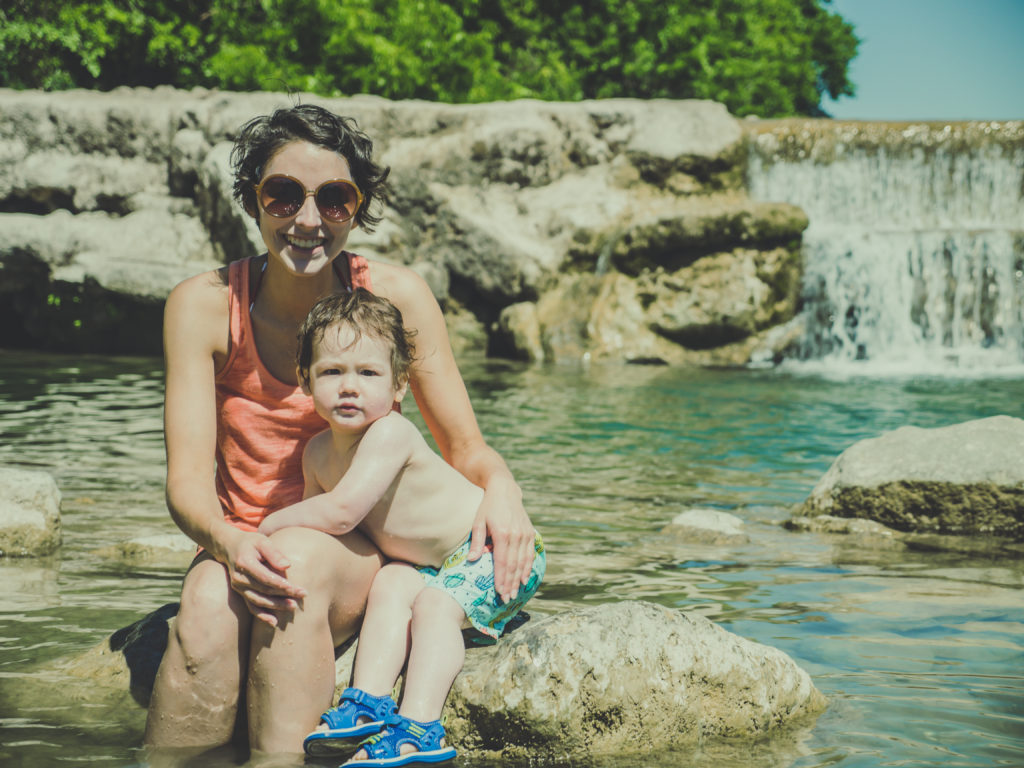 Also, it is important to note that the hike can be especially steep and rocky on the way up. Many bikers and runners use it as their outdoor workout of choice. It is smart to wear or bring shoes that you can hike up the hill in and if you are bringing a little one be advised you may want a sturdy backpack to carry them in.